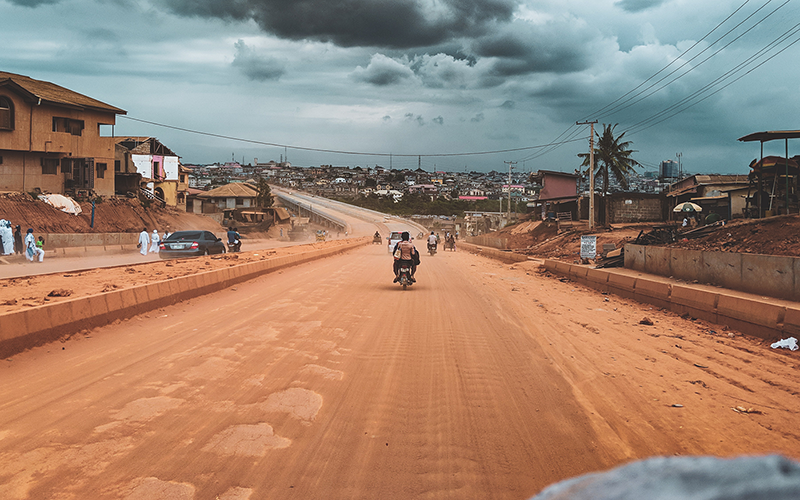 In this age of pushing New Age (Pagan) worldly philosophies one of the most dominate, irritating and misguided is the one demanding only positive thoughts. Only positive thinking. Only positive words. All determined by whom? Who is this invisible dictator who requires only positive thinking?
It is the disguised beguiling voice of the Evil One who has been seducing, trapping, lying and enslaving billions since he began his schtick in the Garden of Eden.
Here is what I say, what I know — without adversity, without pain, without suffering, without travails, without failures we have nothing to then gauge victories and what all facets of this earthly life mean and teach.
If everything was happy, happy, happy land all the time. No pain. No suffering, No persecution. No adversity? What would the point of it all mean?
Do you not understand that from before God and Jesus said in heaven, "Let there be…" to begin to form the heavens, this earth and all life on it, it  was known to both of them that in mankind's FREE WILL and with evil walking upon the earth man and woman would fall prey to the wiles of the devil and disobey. man and woman would sin. And this meant God and Jesus Christ, in all-knowing, knew that everything then was based upon God coming to earth in the flesh, in Jesus Christ.
Jesus is the first light that entered into the form that was void and without form. His light was in the firmament to become earth, the seas, the sky, all that we know on this planet. He was the light that entered in before God made the sun, the moon and the stars.
EVERYTHING in all of history, in all the world, involving every person, in every book of the Older Covenant (Testament) through the New Covenant (Testament) is about Jesus Christ. Everything points to Jesus Christ in all of creation and history.
There is a great and dangerous misunderstanding that since "God is love" that means either there is no God because there is pain, suffering, hunger, torture, heinous acts, persecutions and great tribulations among the peoples of this world, or else God doesn't care.
Anyone taking that tact in their thinking has no understanding of God, Jesus, the Holy Spirit, the Holy Scriptures, human nature, free will, or what the love of God within the Bible means. They cannot grasp the true meanings. The definition. They only apply worldly views and definitions.
They are of dull minds and dark hearts not walking in the light and knowing the truth.
Research on your own, read and study on your own what every godly, believing, desiring to walk in righteousness and please God person who endured persecutions in the Bible did while they were experiencing those persecutions. Study Joseph the son of Jacob and his entire story. Study the apostle Paul's life experiences. What did Joseph do when sold into slavery by his brothers? How did he live his life? How about Daniel and Meshach and Abednego?
What comes of persecution?
And who are any of us to stand and question God?
Let us all humble ourselves and in diligent faithful prayer bow to God and ask His will be done on earth as in heaven, and that He give those chosen people of His enduring and facing persecutions and tribulations increased faith and strength to endure. May they be brighter lights. Saltier. Stronger in the earthly horrors the minions of Satan dish out attempting to get them to deny God Almighty and Jesus our Saviour.
Let us all pray all facing such tribulations and persecutions follow in the examples of the apostle Paul and others in the faith.
Let us pray also that should such tribulations and persecutions come to us we increase in faith and in the light of the truth. In spiritual strength and wisdom and perseverance, in character.
Evil may take our fleshly life. Evil may inflict great pain. But evil cannot take out spirits and our souls, our faith, our trust and love of the Lord unless we relent and give them to evil.
God forbid that should happen to any among the body of genuine believers upon this earth!
Persecutions come. May we all learn from them. And know God is in control. God is always in control.
And whatever happens here? If we had to endure 1,000 years of persecutions? That cannot compare to what living in faithfulness and putting on the whole armor of God to fight the good fight continually in this constant spiritual war will bring and be like — it's called eternal life in the new heaven and the new earth with God our Father, Jesus our Lord and all the prophets, elders, saints, apostles which endured and remained faithful walking the straight way to the narrow gate where few enter compared to how many have, do and will walk this earth.
For from Him and through Him and to Him are all things. To Him be glory forever. Amen.
Romans 11:36 — English Standard Version
Ken Pullen
ACP — A Crooked Path
Tuesday, December 4th, 2018
God's Will in Persecution
Friday, November 30, 2018
By Chris Woodward
Reprinted from: American Family Association
Questions. Everyone has them, and some more than others. In my line of work as a Christian journalist, inquiries from readers often begin with "If God is so loving, then why…?" While believers may feel inclined to ask the same, it is in these moments that Christians should not shy away. Truth be told, God's children should use these opportunities to share truth and apply scripture. That's what the disciples did, and that is what people of the 21st century should do, even when facing tough questions such as "Why does God allow persecution?"
We could spend years writing and debating this topic. But given this is Engage Magazine's annual Orange Letter Campaign to raise awareness about the persecution of Christians in other parts of the world, let us condense it down to one reason: free will. Without it, we would not have persecution. Dr. Frank Turek, author of I Don't Have Enough Faith to Be an Atheist, puts it this way:
"Without free will, we don't have persecution, but we don't have love either. Without free will, this isn't a moral universe to begin with, so it ultimately starts with free will and God, of course, can bring good from persecution even when we can't see what the good is.
"Another way of putting it is to say this, and in fact, I got this question once at Michigan State. An atheist asked, 'Well, if there is a good God, why doesn't He stop all the evil in the world?' I said to him, 'Sir, that's an excellent question. Maybe because if He did, He might start with you and me because we do evil every day.' We always think about somebody else doing all the evil and we're doing evil every day. Sure, God could stop all the evil. He could just take away our free will. But then again if He did that, then we wouldn't have the capacity to love either."
Meanwhile, persecution or evil does not disprove God. Turek would tell you it actually shows God does exist. How so? Because the persecution of Christians or anybody else would not really be evil unless the standard of good (i.e. God's nature) actually existed.
It's worth noting here that many Christians erroneously think that no evil will ever come their way. Sermons against prosperity gospel aside, it should be argued that things will most likely get more difficult (2 Corinthians 4:17-18, Romans 5:3-5, Romans 8:35-39, John 15:20). For example, after I got saved, I quit my job and came here to work for American Family Radio News, one of EngageMagazine.net's sister ministries.
Because I work for a Christian news organization, some readers label me as "fake news." Because AFN offers news from a Christian perspective, that really sets some folks off, and seeing as how both AFN and Engage fall under the umbrella of the American Family Association, we (like AFA) are wrongfully labeled "haters" because of our stance on Scripture.
Still, it is here that we can stand tall, deliver the truth in Christian love and kindness, and represent our Lord and Savior Jesus Christ. That's the same Jesus Christ who tells us that people will persecute us, just as they persecuted Him. It's the Jesus Christ who died on the cross so that all people who repent cry out to Him will be saved (Matthew 4:17, John 3:16-17, Romans 10:9, 13). It's the same Jesus Christ that we can and should tell people about through our words and actions. In doing so, we improve ourselves. Turek agrees:
"James says it leads to patience. Paul says that trials lead to perseverance and perseverance to character and character to hope. When you think about it, sometimes the virtues, the greater virtues can only be achieved when you go through difficulty. You can't really develop courage unless there is danger. You can't really develop perseverance unless there are obstacles in your way. It's hard to develop patience unless there's trouble in your path. It's difficult to develop trust without needs."
While you ponder these and other things, commit the following verse to memory:
"Bear ye one another's burdens, and so fulfill the law of Christ" (Galatians 6:2 KJV)
Pray for the persecuted. Pray for the persecutors. Request strength for when trials come.
Ask Him to help you love others the way He loves us.  Remember, you can send your letter to the Nigerian widows to orange@afa.net or find out more about the Orange Letter Campaign for 2018 here.
Editor's Note:  This originally appeared on www.EngageMagazine.net on 11/27/18 here.  Woodward's and the other reporters' stories from American Family Radio News are heard at the top of the hour on AFR stations across the nation.  These are often converted to online stories you can find here.