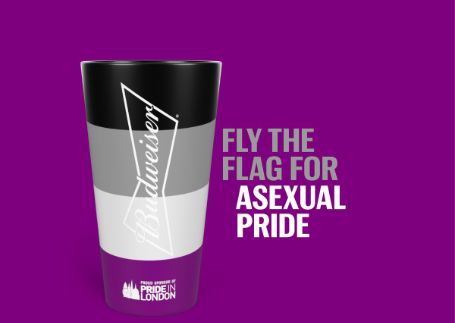 Still don't believe the world has gone utterly mad? That we're not living the words of Romans 1? That people have not been given over the reprobate, dishonorable minds? That confusion and rebellion reign and all sense, logic, rational thought have been cast aside?
Then you just need to read the following article, dear ones…
…and then let me know if you're still on board with thinking everything is fine, the world is not broken, and better times, better days lie ahead.
There is so much insanity in the statements and actions taken below I refuse to transcribe them into the "tags" section for this post.
Read the following and weep.
Read the following and pray diligently individually, corporately for the lost in the United Kingdom and throughout this dark, sinful, decadent immoral turned against God and nature, turned against God and His word, His Son Jesus Christ world.
Pray some in such confusion, rebellion and darkness come out from being among the walking dead and into the Light, the Truth, and the Way while there is still time.
All things are possible with God.
Do not limit the power of the Spirit of God to work in the hearts and minds of men, women and children. In leaders of governments and corporations.
Ken Pullen
ACP — A Crooked Path
Tuesday, June 11th, 2019
Budweiser U.K. Celebrates 'Asexual,' 'Grey-Asexual,' and 'Demi-Sexual' Pride
Reprinted from: Christian News Network
LONDON — In observance of "Pride Month," Budweiser U.K. has released nine cups to celebrate various stated forms of sexuality or gender identity, including a cup that recognizes "asexual," "grey-asexual" and "demi-sexual" pride.
The popular beer company tweeted about its cups on May 31, including its asexual offering, which features one black stripe, one grey stripe, one white stripe and one purple stripe.
"Black is for asexuals who don't feel sexual attraction to anyone. Grey is for grey-asexuals, who sometimes feel sexual attraction, and demi-sexuals who only feel it if they know someone well. White nods to non-asexual allies, and purple represents the whole community," the tweet reads, urging followers to "fly the flag for asexual pride."
Other cups celebrate "genderfluid pride," "non-binary pride," "transgender pride," "inclusive pride," "lesbian pride," "intersex pride," "pan pride," and "bi pride."
"Yellow is for those whose gender exists outside of the gender binary. White is for people with many genders. Purple is for those who feel a mix of female and male, and black is for those who feel they are without gender entirely," a tweet explaining the "non-binary" cup reads.
"Blue symbolizes male attraction, pink female attraction, and yellow attraction to other genders," the company outlined of its "pan pride" cup.
It says of its bisexual cup, "Magenta is for same-gender attraction, blue is for attraction to genders other than your own, and lavender (a mix of the two) represents attraction to your own and other genders, though some interpret it differently."
The cups have generated mixed response, with some thanking the company for recognizing "aces" (asexuals) and others left scratching their heads in confusion at all the stated labels, sexualities and genders.
"Thank you, Budweiser, for celebrating all sexualities!" one follower wrote.
"Ace people still belong to the lesbian, homosexual, bisexual and transgender community. Just because they don't have any sexual feelings doesn't mean they can't be included," another commented.
"I need an interpreter. Wouldn't demi just make them regular guys and girls?" one follower asked, to which he received the response, "Demisexuals need to form a close bond with someone before they feel sexual attraction to them. For example, some people find strangers/celebrities sexually attractive and sometimes have sex with strangers, but demisexuals don't."
"Asexuals? You all that subscribe to these labels need to wake up," another tweeted. "Life is simple, but a few of you want to make it more complicated than it is already. Reflect on this: Man was born free, but everywhere he's in chains."
One commenter simply wrote, "Madness Incorporated! When has lunacy become a pride thing?"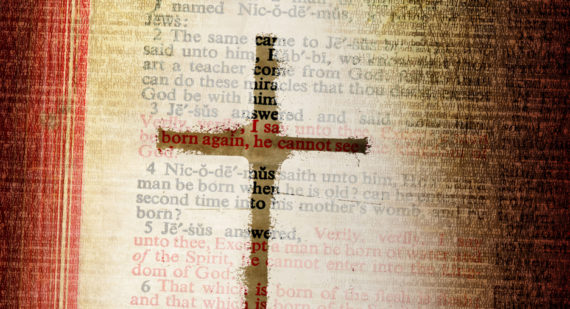 According to the Scriptures, love and sexual lust are not synonymous. Jesus said in Matthew 5:27-28, "Ye have heard that it was said by them of old time, 'Thou shalt not commit adultery,' but I say unto you that whosoever looketh on a woman to lust after her hath committed adultery with her already in his heart."
Colossians 3:5-7 teaches, "Mortify therefore your members which are upon the earth: fornication, uncleanness, inordinate affection, evil concupiscence (sexual lust), and covetousness, which is idolatry — for which things' sake the wrath of God cometh on the children of disobedience, in the which ye also walked some time, when ye lived in them."
2 Timothy 2:22 exhorts, "Flee also youthful lusts, but follow righteousness, faith, charity, peace with them that call on the Lord out of a pure heart."
The late Anglican preacher J.C. Ryle once said, "Without conversion, there is no salvation. We all need an entire change of nature. Left to ourselves, we have neither faith, nor fear, nor love towards God. We must be born again. Left to ourselves we are utterly unfit for dwelling in God's presence.
Heaven would be no heaven to us if we were not converted. It is true of all ranks, classes, and orders of mankind. All are born in sin and children of wrath, and all, without exception, need to be born again and made new creatures. A new heart must be given to us and a new spirit put within us. Old things must pass away, and all things must become new."